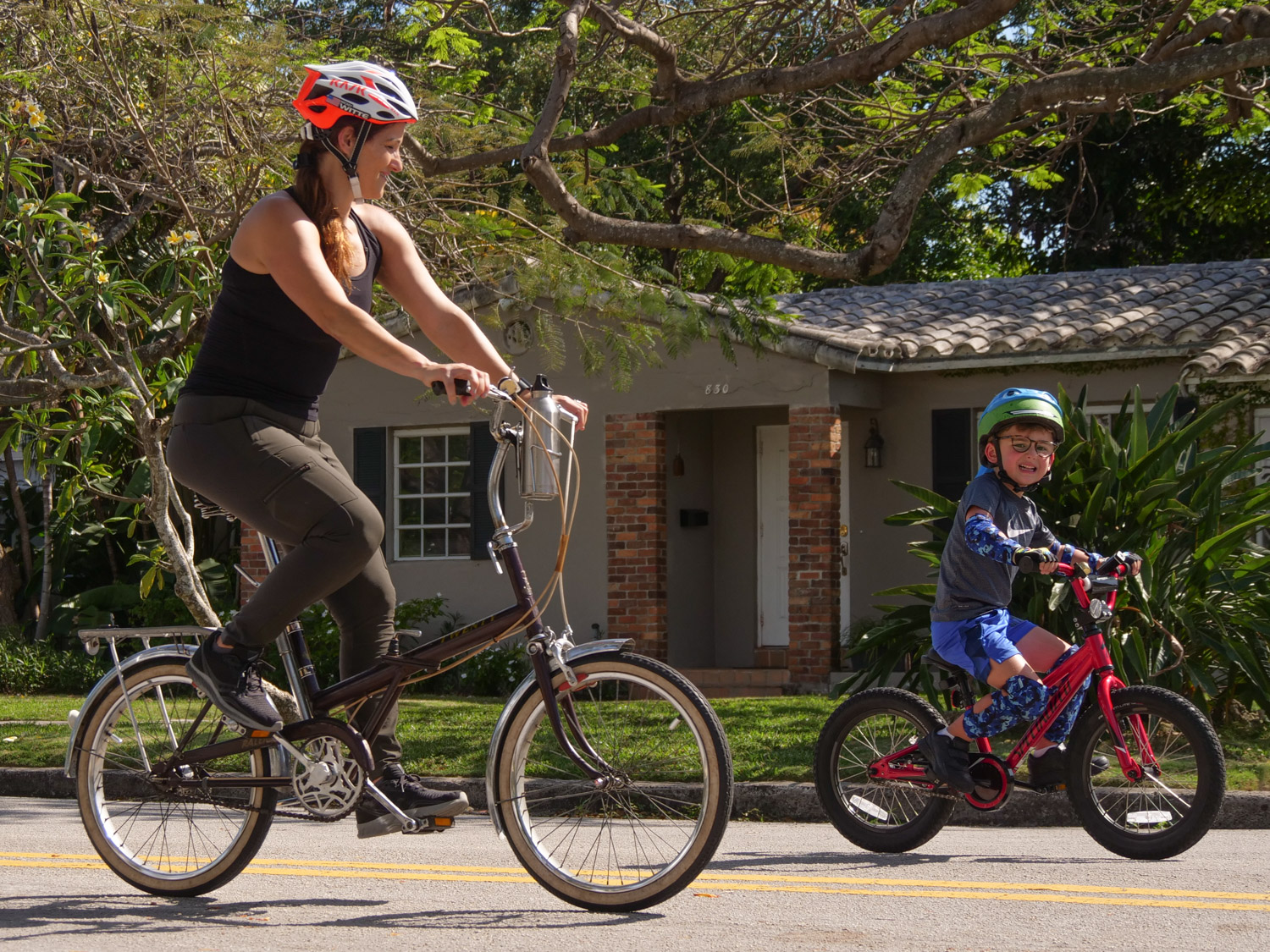 Transporting your child or children to and from school each day can be a timely effort.
How much time do you think you could save in the morning if you did not have to worry about driving your kids to school? How much money would you save on gas if there was a car-free alternative?
As we have experienced during the COVID-19 pandemic, bicycling soared exponentially in popularity as an activity for both exercise, transportation, and enjoyment, as evidenced through many headlines speaking of the great increase in interest – especially in the early months of the pandemic.
Wouldn't it be great if your kids were able to make use of the practicality of bicycling every day, especially if it could decrease pollution, save time, and give them an opportunity to be more physically active?
Yes, we can hear you right now: "It's not safe." Or "There aren't any places to ride." Of course, more often than not, "there's a huge road I have to cross with my child. I'm not going to risk that."
We understand and sympathize. As such, we have created an opportunity for you to share these thoughts as part of a brief survey.
This 5-minute, anonymous survey from BikeSafe gives you the opportunity to explain what makes it easy, difficult, or impossible to consider allowing your elementary or middle school-aged children to ride a bicycle to school.
By sharing your thoughts with us, we intend to show that real, tangible efforts can correct common neighborhood safety issues, such as speeding, unsafe sidewalks and crosswalks, and lack of protected bike lanes and paths.
If you are a parent of a child between the ages of 5 and 15 who goes to school in South Florida, please consider participating in this survey.

If you are not a parent of a child between these ages but you know somebody who is, please share the survey link with them.
Thank you for supporting BikeSafe's research efforts and the KiDZ Neuroscience Center!
If you have any questions regarding this survey, please contact our program at 305-243-8115, or through our contact form.
---