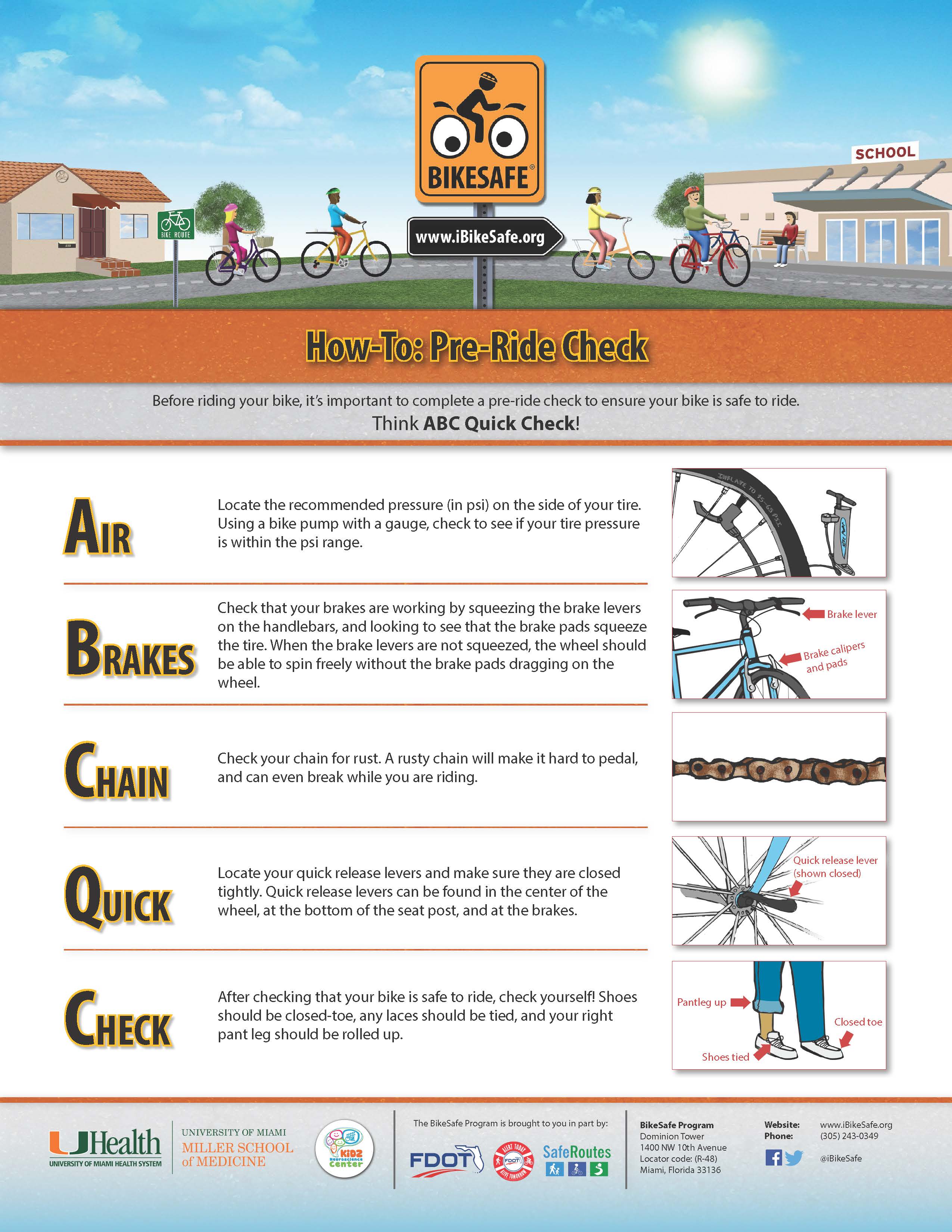 How To: ABC Quick Pre-Ride Check | Cómo: Chequear su bicicleta antes de montar
Bikes need "regular checkups" to make sure they're in good working order – and you can give your bike a look-over with the "ABC Quick Check" memory trick before every ride. Need a reminder? Print this flyer. | Antes de montar su bicicleta, es importante que se asegures que su bicicleta esta en buena condición.
¡Piense en el ABC Quick Check!
Updated 06/23/2017