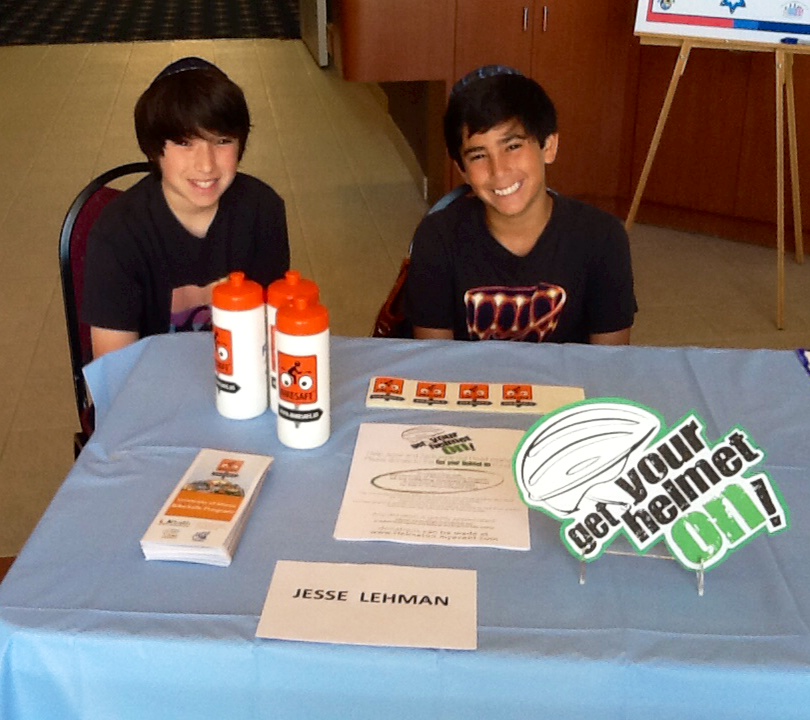 The BikeSafe team would like to thank Jesse Lehman and Zach Weiner for their help in making sure that kids in Miami-Dade County have bicycle helmets. Their donation to the BikeSafe Program will be used to purchase bike helmets for kids in need.
Due to his involvement in two previous bicycle crashes, Jesse Lehman knows the value of a bicycle helmet first hand. When describing the motivation for his Mitzvah project, the "Get Your Helmet Fund," he admitted, "If I had not had a helmet on, I could have been severely injured."
As Jesse completes his Bar Mitzvah, he starts the next phase of his life knowing that he has the power to make a positive impact in our world. Thank you Jesse and Zach for helping to keep kids in Miami-Dade County safe!
---