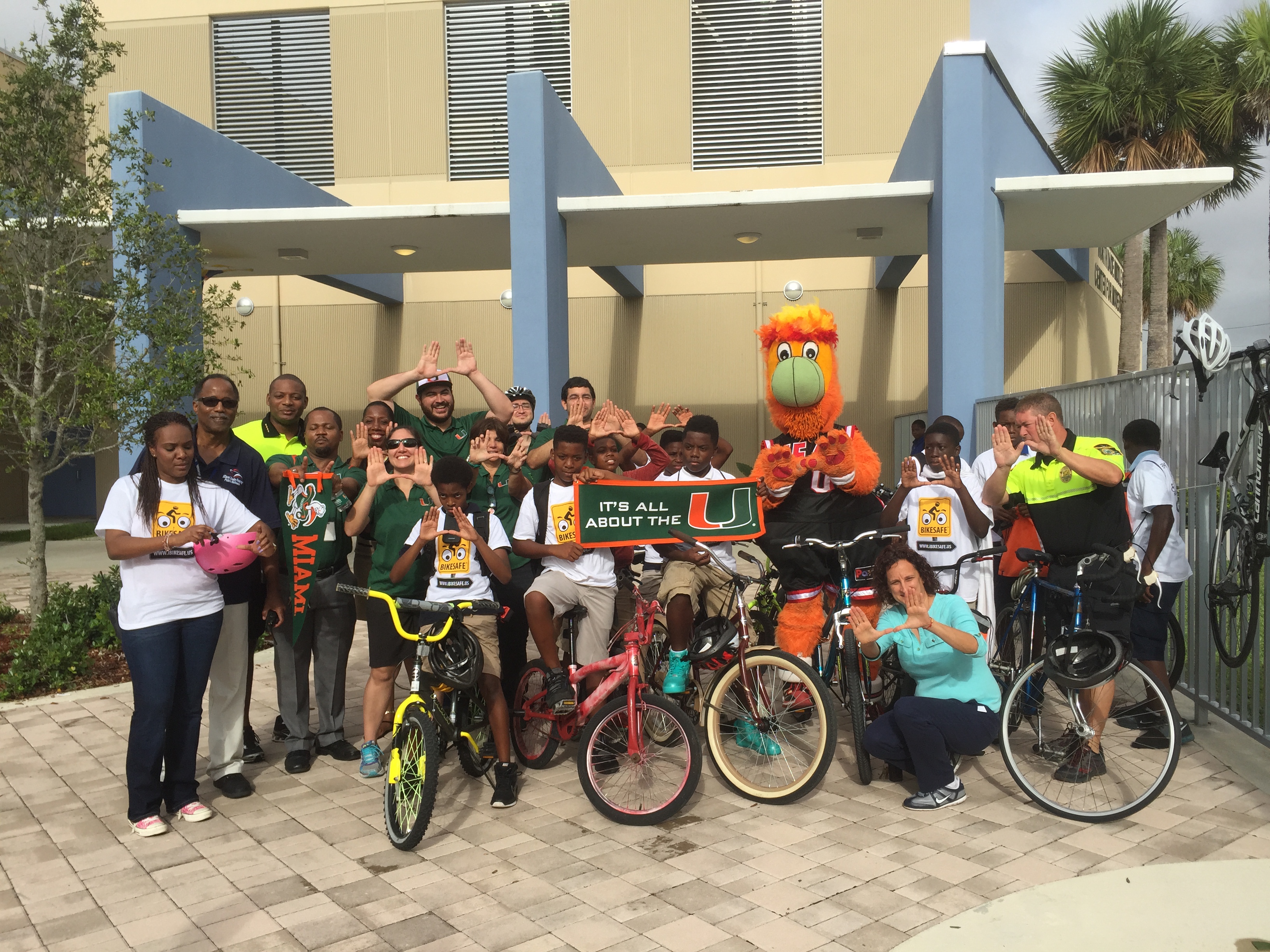 On May 6th -in celebration of National Bike to School Day, the University of Miami BikeSafe program and Miami-Dade Public Schools collaborated in bringing Bike to School Day to North Dade Middle School in Miami Gardens.
The event began at nearby Bunche Park, where Fusion Pro Bike Shop assisted the students pre-ride with maintenance checks on their bikes. After the bike checkup, BikeSafe presented new helmets to riders who arrived without them – and showed each student how to properly fit their helmets.
Students rode the mile-long ride through the neighborhood with bicycle officers from the City of Miami Gardens and Miami-Dade Schools Police Departments, along with University of Miami KiDZ Neuroscience center staff and members of North Dade Middle School's administration – and Burnie from the Miami Heat made an appearance at the school to cheer on the riders for the wrap-up.
Watch our video of the event:
991
false
false
false
false
true
false
false
auto
false
ease-in-out
300
false
0
true
false
%curr% of %total%
---