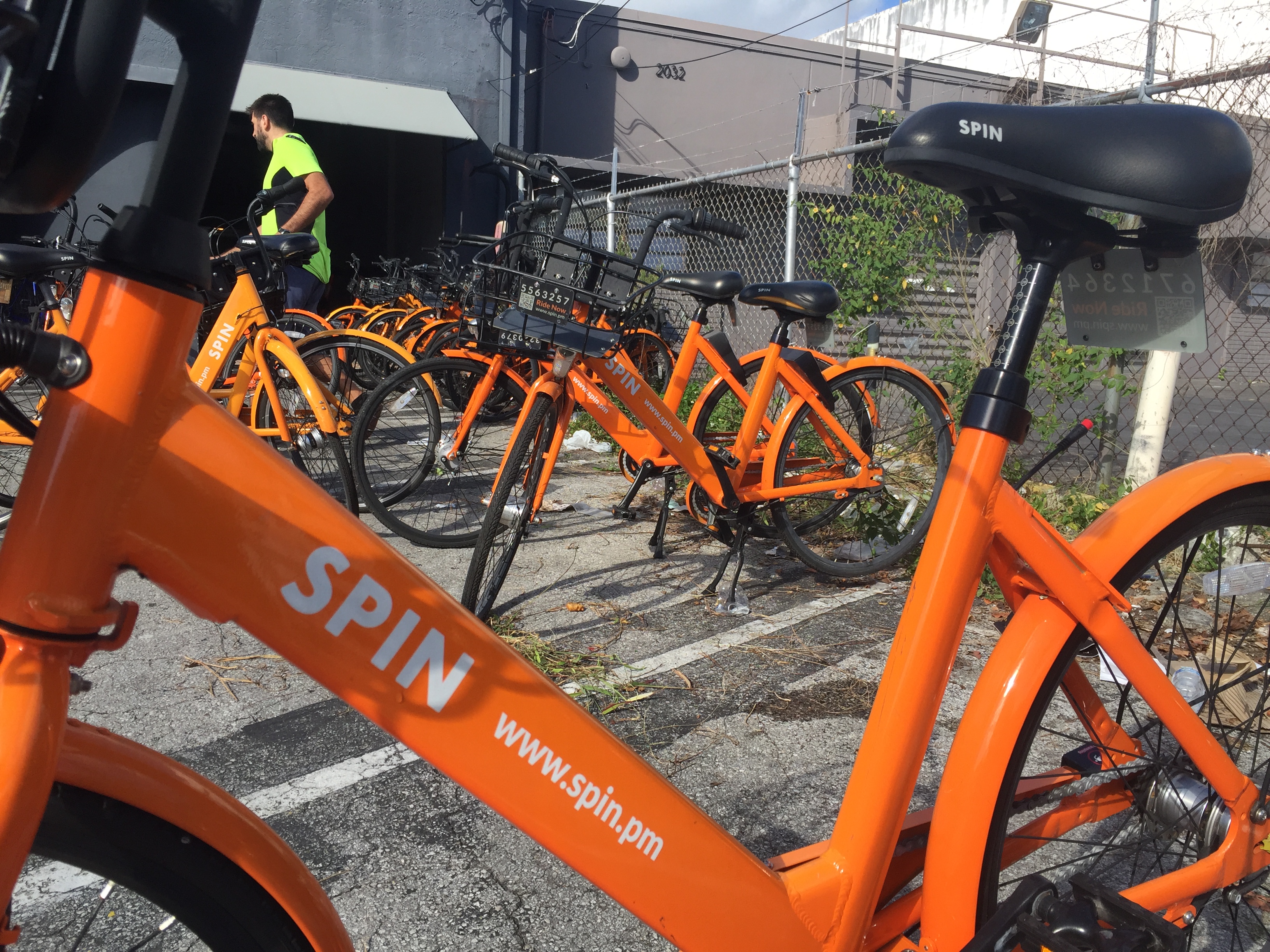 "Bicycles change lives."
I love this phrase. In America's car-centric bubble, we tend to forget how life changing a pair of pedals and wheels can be – especially when the only alternative is your feet.
So when dockless bicycles went bust in favor of electric scooters, I realized that a surplus of fantastic bicycles were just waiting to make life better for many people out there.
And I do mean "fantastic." Unlike big-box store bicycles – which usually fall apart in a matter of months, if not quicker – most dockless bicycles are built around the same principles that city bicycles have adhered to for the last 90 years: A comfortable, upright riding position, an internally geared hub with a selection of three gear ratios, and low-maintenance, all-weather drum or roller brakes.
They're tough, well built, and have the capability to survive for those aforementioned 90 years. It also means they're weighty, but the end result is a perfect formula for a do-anything commuter bicycle – especially for people who just want to go from point A to point B with minimal fuss.
Then ofo and Lime threw their fleets in the trash. Articles about dockless bikes in scrap piles quickly outnumbered the few good stories of donations. It was heartbreaking, if not utterly maddening.
But there was one company absent from these mounds of yellow and green.
Spin.
The wonderful thing is that Spin's internal culture is conscientious about the greater good. As such, I had a hunch that they would not want to see their bicycles wind up on a trash pile. Also, I knew there would be a good chance the bicycles would become available – as like most dockless providers – Spin had moved on to electric scooter rentals.
Luckily, I also knew that part of their bike fleet remained intact, stored at their warehouse. I also knew that if there was any chance to get bikes to people who needed them, I had to ask.
Thus began a few emails to Spin.
By "a few emails," I probably made myself infamous with the multitude of friendly reminders I sent, but the squeaky wheel gets the oil, after all.
Sure enough, a few months later, I was introduced to Shannon Dulaney, Spin's Community Partnerships Manager for the east coast. To make a long story short, BikeSafe would receive 80 bikes, and yet another warehouse full of additional bikes would be distributed to the community through the Bike Share Museum.
I am no stranger to bicycle repair, but I will tell you right now that managing the donation of 80 dockless bicycles is not an easy feat. In addition to transportation, each bike required their GPS locks to be removed intact, as these would be re-charged and re-used (say no to e-waste!) on Spin's bike fleet at the University of California's San Diego campus (one of the few Spin bike fleets still in operation).
Thankfully, our program had the exceptional assistance of two of our staff members, Dr. Luis Gude and Jim Buskirk, who volunteered their time to removing the locks off each bicycle. (I must also give them a shout out for riding to work regularly).
Over the course of some backbreaking, but highly rewarding days, 70 bikes were made usable. BikeSafe would receive 20 for staff and event duty, while 50 would be made ready for donation.
Enter our good friends and coworkers at the Miami Project to Cure Paralysis, Dr. Barth A. Green, and Dr. Katie Gant.
Dr. Green – Executive Dean of UHealth's Global Health and Community Service – is one of the Miami Project's living legends; an unstoppable champion of those in need and a driving force for much-needed healthcare in Haiti and the Caribbean.
Our director, Dr. Gillian Hotz, informed Dr. Green of the bicycles. A few phone calls were made, and with the assistance of Dr. Katie Gant – the Miami Project's Director of Education and Outreach – and her husband Colin, an idea was forged: Carnival Cruise Line could arrange to transport the bicycles to Freeport.
And they did.
The bikes – which were delivered earlier this month – are now being distributed to people throughout the island who have lost their transportation, following the devastating havoc of Hurricane Dorian.
Once again, bicycles are changing lives.
An immense thank you to everyone who helped make this happen:
Spin:
Shannon Dulaney
Azael Ortega
Rafael Prado
Angel, Gene, Lu, and Rowland of the Spin Team
Miami Project:
Dr. Katie Gant
Dr. Barth A. Green
Dr. Gillian Hotz
Carnival Cruise Lines:
Colin P. Gant
Terry Pierce
Freeport Ship Services:
Jeremy Cafferata
KiDZ Neuroscience Center:
Jim Buskirk
Dr. Luis Gude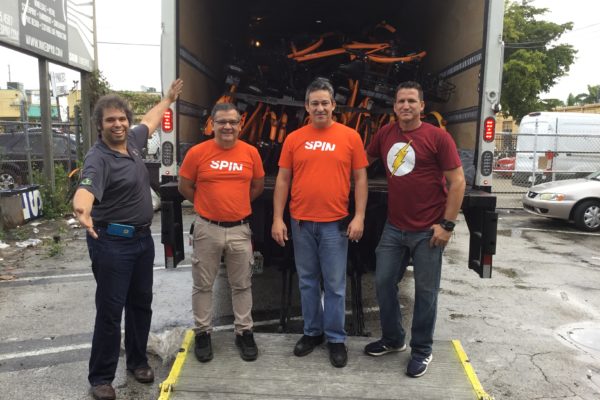 ---