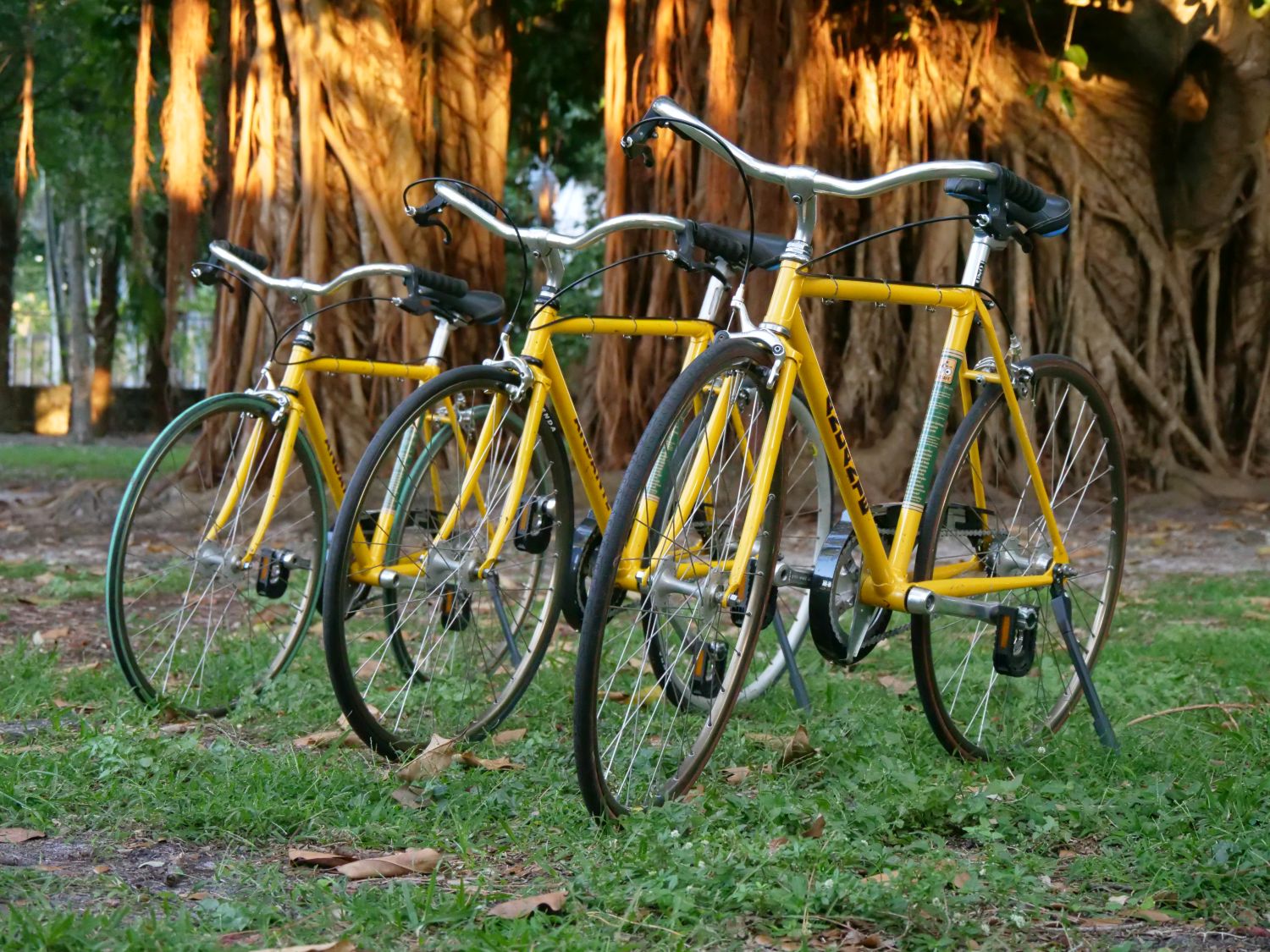 This is the final entry in the "Velo Yellow" kids track bike story from our resident bike expert, Kurt Kaminer:
It has been a while since we've posted news of the Velo Yellows. These are our three youth track bikes getting converted into upright-bar bikes for our events, donated to us by Jeff Torkelson at Recyclable Bicycle Exchange of Ft. Lauderdale. While COVID has obviously slowed down progress, and it'll be a while before we can safely share bicycles at a live, in-person Bike to School Day event, we were able to complete all three bike conversions in the meantime. We're thrilled to finally share them with you, at this time, virtually.
During this entire project, we've had the great fortune to have received donations and parts from members of BikeForums.net's Classic & Vintage discussion forum, and this factored extensively into the final builds, which required quite a few more small parts than we were anticipating.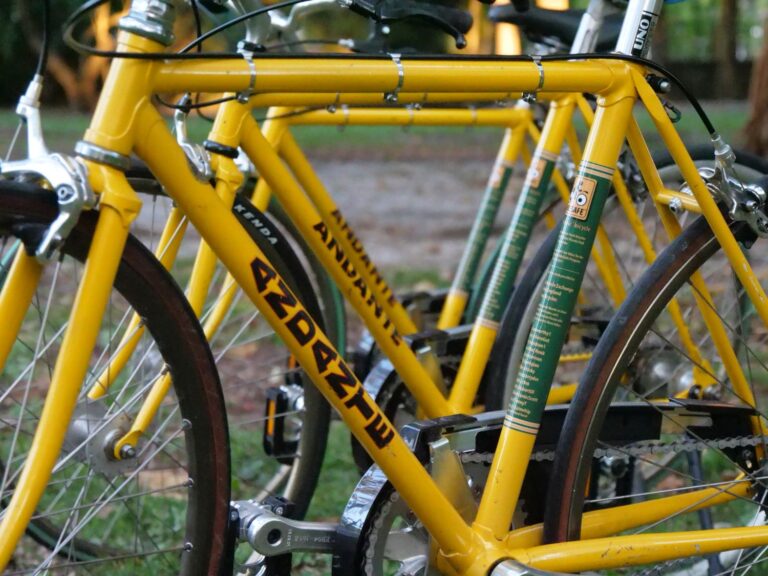 For instance, prior to the pandemic, we realized the bikes needed slightly lower (easier) gearing after some testing with youth riders. We found that the 43 tooth chainring we were using was manageable for the kids, but a bit excessive for a Bike to School Day ride. Each of the bikes now wear chainrings donated to us from BikeForums members.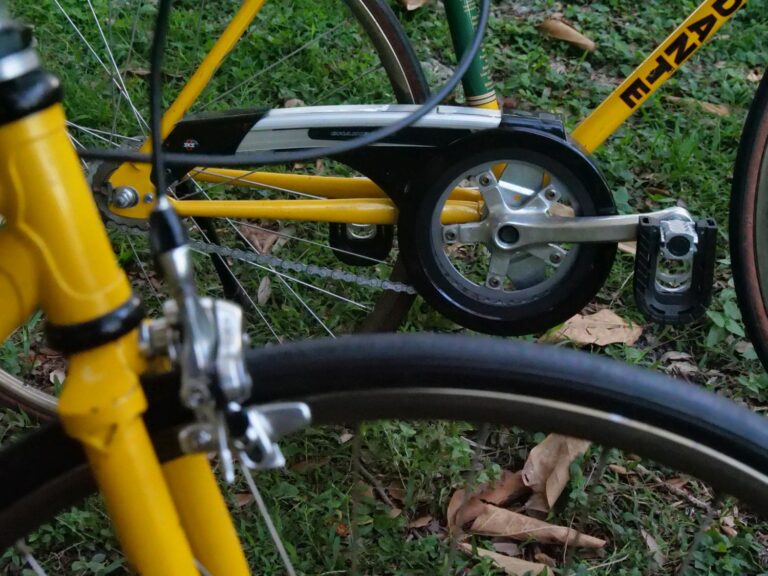 Additionally, as our loaner bikes are always lined up before our events (and parked by students afterwards), we needed a kickstand solution that would fit the frames. Though we love the Pletscher and Greenfield-style aluminum kickstands often fitted as aftermarket parts, these particular stands would have never fit between the rear wheel and the bottom bracket, given the way these bikes are constructed. Also, we're not keen on clamping anything to the chainstays, and prefer it when a dedicated bridge is provided with a bolt hole.
Ultimately, an axle mounted kickstand was found – but as it was for vertical dropouts only, it was modified to fit directly onto the "track ends," near the rear axles, on each bike. They work exceptionally well though, and we're pleased with the results.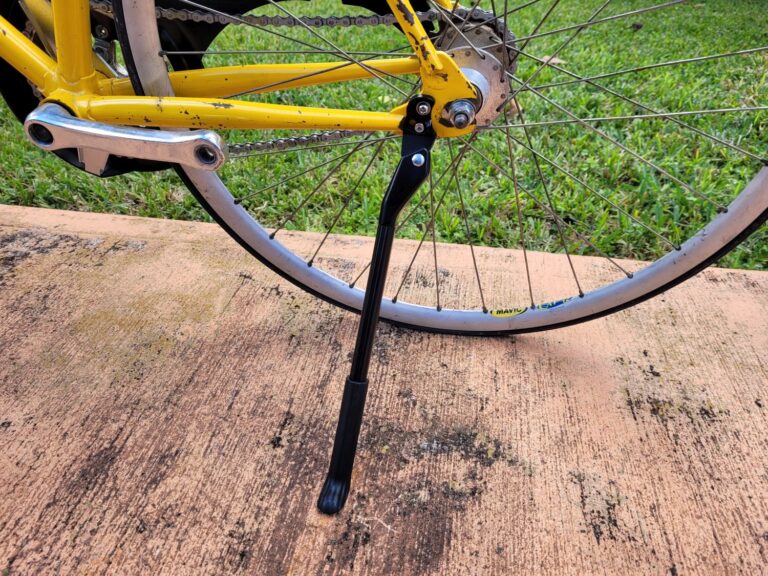 After upgrading the saddle quick releases, locating a seatpost, and a few other odds and ends, the bikes were done – and they're finally ready for their big debut at our next Bike to School Day event.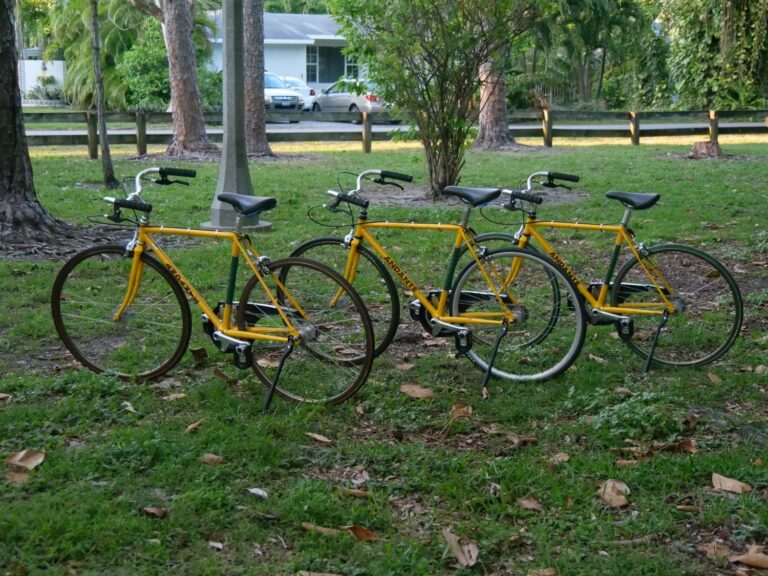 You'll notice that we named the bikes after three staff members – past and present – who've been influential leaders within our programs; a nice touch for Women's History Month, we think.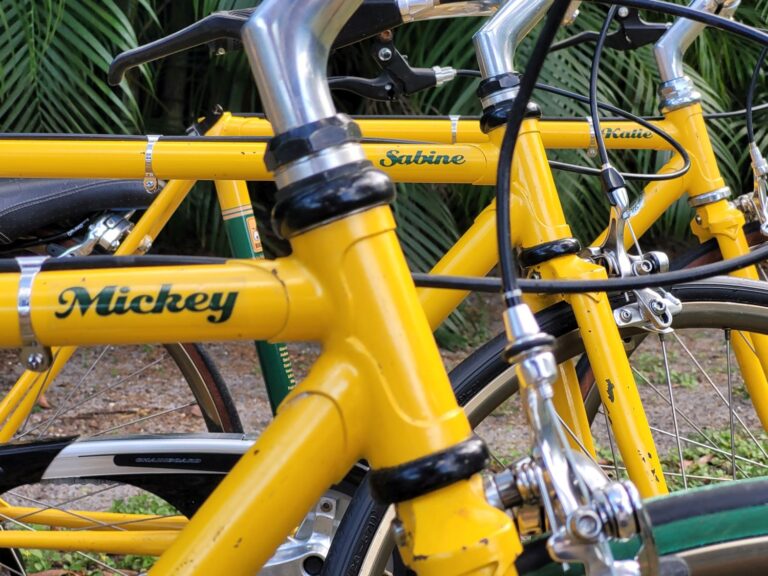 We'd like to express special thanks to Recyclable Bicycle Exchange, who donated the bikes to us; Bike Walk Coral Gables member Andrea England, who provided parts directly for the builds; Linus Bicycles for the handlebars, and especially grateful to these members of BikeForums.net's Classic & Vintage discussion forum for their efforts that helped to make these bikes become a reality: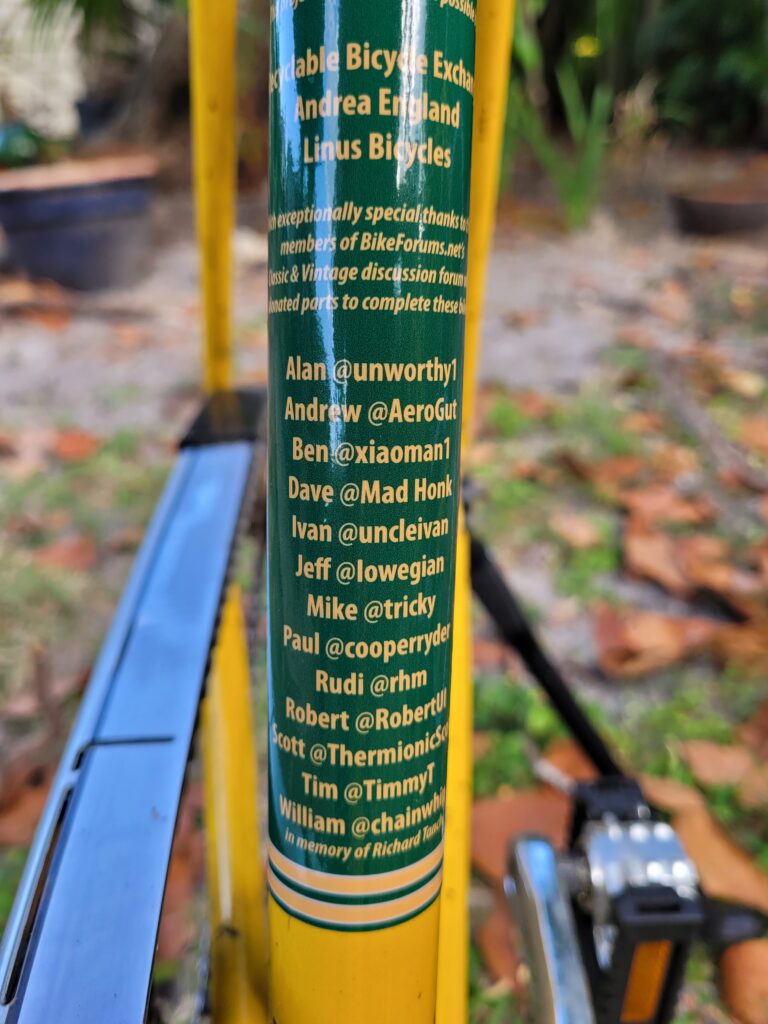 Alan "unworthy1"
Andrew "AeroGut"
Ben "xiaoman1"
Dave "Mad Honk"
Ivan "uncleivan"
Jeff "Iowegian"
Mike "tricky"
Paul "cooperryder"
Rudi "rhm"
Robert "RobertUI"
Scott "ThermionicScott"
Tim "TimmyT"
William "chainwhip"
Once this pandemic is behind us, we certainly intend to bring these out to our events – and hope to see you there too.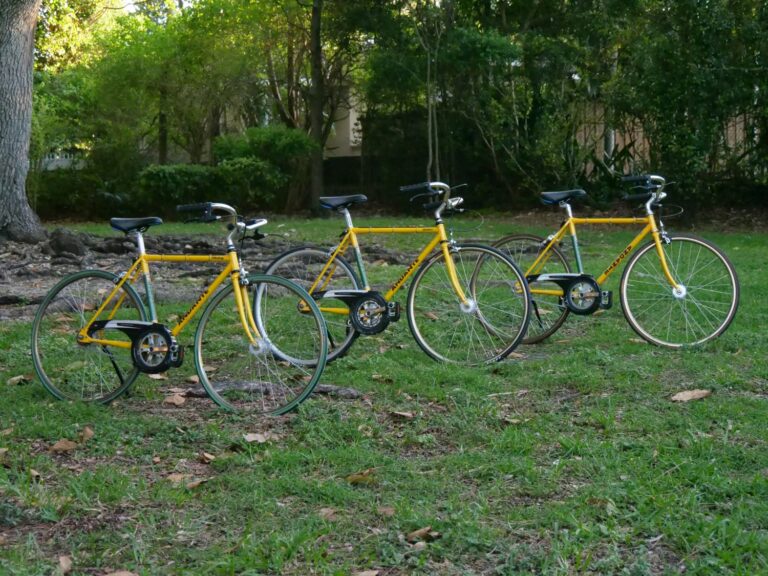 ---