Take an Active Role:
Your child or children look to you for guidance, watching and imitating you - and other adults around them. 
However, your child is still growing and learning. Young people may not understand the dangers of darting across a crosswalk, riding a bicycle without a helmet, or not keeping their head up while playing tackle football.
All of these outdoor activities can be made safer through simple practices that you, as a parent, can teach and demonstrate throughout the day.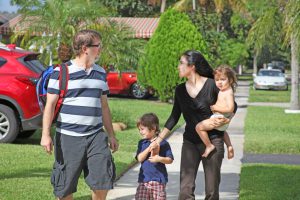 What can I do?
You can Take an Active Role with our materials, which offer learning through play activities:
Our programs offer everything from simple tip sheets to interactive weekend fun for the entire family: